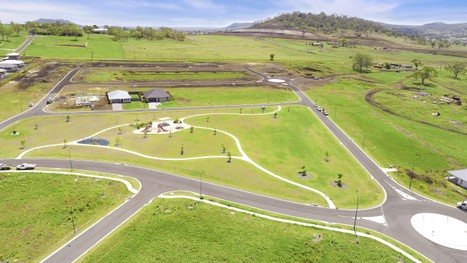 Kooringa Valley Estate
House and Land packages available from Richard Adams Homes
Click on the link to current packages available
Stage 4 – Titles to be issued August/September 2021
Stage 4 consisting of 45 lots – Titles scheduled release date August/September 2021. Off the plan contracts available now with disclosure statement/plan.
A range of blocks to suit every lifestyle, starting at 587m2 to 1092 m2
Prices ranging from $169,000 – $190,000
Take advantage of The Regional Building Grant of $5,000 & First Home Buyer New Build Grant of $15,000
Soil tests available –
M 20 – 30mm
M 30 – 40mm
H1 35 – 45mm
H1 40 – 50mm
H2 60 – 70mm
Various E sites ranging from 80 – 90mm to 120 – 130mm
Some sites complete with retaining walls
Natural gas estate
All blocks provided with water, sewerage and Nbn connection
5km to western end of Toowoomba Bypass
8km to Clifford Gardens Shopping Centre
10km to Toowoomba Base Hospital
For pricing and soil test type, click on the link –
Kooringa Valley Price List Stage 4
Lots still available from previous stages with titles already issued.